Storage and Transport Technology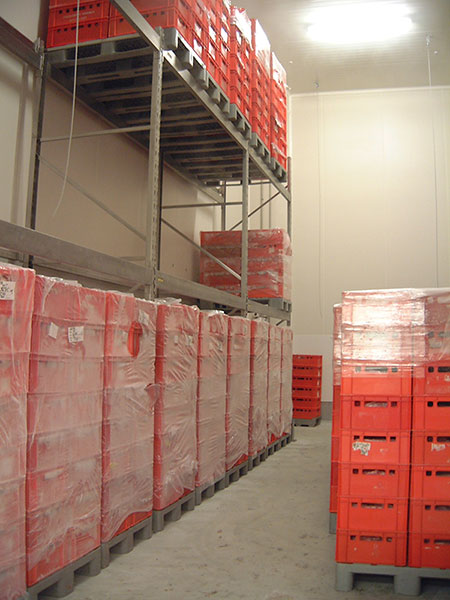 Next to the processing technology, the right storage and transport technology is the most important component for the economic success of your production plant or store. We advise you independent of manufacturer and make and supply you with the complete and optimal storage and transport technology for your business.
Our delivery program includes:
high palette racking, galvanized or painted
high palette racking in stainless steel
sliding palette racking, also for deep-freeze stores
drive-in palette racking
push-through palette racking
high rack fork lifts
hand fork lifts
4-way sideloader
storage and retrieval systems
conveyor systems for automatic transport of palettes, plastic crates and cartons
tubular rail systems
automatic high rack systems, also for deep-freeze areas
steel constructions for evaporators and superstructures.